Alright, I'm in! (I checked in at 11:00 a.m.) I should be starting my Busulfan in a couple of hours; I'll be on this stuff for 4 days straight.
Here's how the day counting thing works: The day I get my stem cells back is Day 0 -- also to be known as a new birthday for me, because I'll be completely replacing my immune system in a sort of dramatic medical "do-over." All the days leading up to it are in the negative, and will be counted down until I get to Day 0, at which point we'll start counting up through 100, as this is the period during which I will be at the most risk.
Here's the schedge:
o Day -8, Tuesday: Busulfan (24 hours)
o Day -7, Wednesday: Busulfan (24 hours)
o Day -6, Thursday: Busulfan (24 hours)
o Day -5, Friday: Busulfan (24 hours)
o Day -4, Saturday: Etoposide/VP16 (4 hours) and continuous hydration
o Day -3, Sunday: Etoposide/VP16 (4 hours); Cyclofosfamide/Cytoxan (1 hour) and continuous Mesna
o Day -2, Monday: Etoposide/VP16 (4 hours); Cyclofosfamide/Cytoxan (1 hour) and continuous Mesna
o Day -1, Tuesday: Mesna and hydration to run until 24 hours have passed since last Cyclofosfamide/Cytoxan treatment, then stop all drips. (Hallelujah!)
o Day 0, Wednesday: Happy birthday to me! Hello, 7,800,000 stem cells!!
It seems that I probably won't be getting the Kepivance at all now due to its role in pretty much closing up my esophagus -- it wouldn't do that to the normal person, but mine is the size of a 9-year old's to begin with, before all the scar tissue accumulates, as it always does between dilitations. My doc said that, while it works well to reduce the severity and duration of the mucusitis, it has a cumulative effect and acts in "layers" with multiple doses, so he's concerned about giving it to me again since it had such an effect on me the first time. For this reason, he said, he thought it better not to have it after my transplant, as was originally planned. My response was that the days after my transplant are the days when most folks stop eating anyway, so it doesn't much matter if I can swallow or not! We left it that he would mull it over and whatever he decides is fine by me.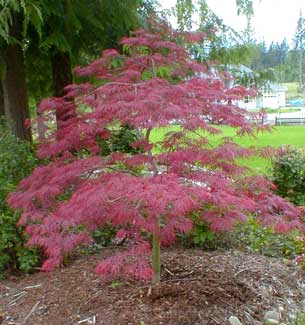 I'm going to participate in another study! I'm really happy to be able to contribute in this way, and urge any others who are given an opportunity to do this to allow their medical experience to benefit patients in the future. You may recall that I participated in an AMD3100 study. This second study is oriented around platelets in a "Determination of the optimal platelet dose strategy to prevent bleeding in thrombocytopenic patients (PLADO study)" sponsored by the National Heart, Lung and Blood Institute, a division of the National Institutes of Health (NIH). It's a randomized study in which we participants will get one of three doses of platelets when our platelets fall below 10,000, the point at which transfusions are generally required. I will get a low, medium or high dose, and if my doc finds that my randomized dosage is inadequate, he will have the option to remove me from the study in order to give me what I need. Getting too many contains no health risk. So it's pretty much risk free, and I get to give them some important information! What they're trying to find out is exactly how many platelets per kilogram of body weight are most effective. Apparently they've always just hung a bag of blood without knowing how many platelets were contained within it and without any specific idea of how many would be most beneficial for the patient. This study will tell them how many platelets we really need when our counts are low, so folks won't get underdosed in the future. The study's findings may benefit the medical community in other ways unknown to me. So that's that. Glad to contribute!
I've been told by my doctor that the 7-10 days after transplant are the worst, and that once my counts start to recover, I'll feel better. He said that some folks have a really hard time with the chemo, and others don't, so we'll see how I do. Among those who suffer more, the effects are most acute after day 4 of the 7 total.
Lorraine just left; she'll be back early in the morning and then again late tomorrow afternoon. We have a movie date with our DVD player! Jeez, how did we live before Netflix, anyway?
In a book I'm reading, the protagonist refers to a saying: "The way out is through." Just what I needed to hear as I stand at the edge of it all.
The trees above show the two varieties of Japanese Maple that Lorraine and I got to commemorate my SCT. They will grow strong along with me.